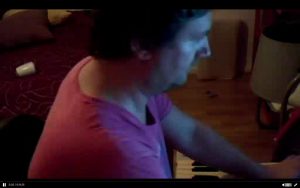 Hidden / Exposed is a project that is experimenting how Internet can on other hand bring a single image or text into the spotlight and gain huge publicity as on the other hand you can publish hundreds of hours of material that is available, but still not really exposed to public.
In this ongoing project Juha is placing himself as test-subject, exposing parts of his private life in to public, yet still remaining hidden. There is no turning back. When public wants to find the private information, they will – and then the public can not become private again.
The project consist of live and recorded video streams, Youtube channel, Facebook profiles, live surveillance cameras and blogs.
---
Digital Internet media.
2005-2015